Classes
Classes are held on Wednesday evenings at the Ten Acres Lane Sports Centre, Manchester.
19:00-21:00 Wednesday.

Classes are suitable for beginners to experienced practitioners and typically consist of a warm-up, rolling, basic technique practice followed by one-on-one partner practice. Please feel free to join or watch a class, we welcome people of any skill levels including total beginners. Classes cost £8.50 for the full 2 hours.
All you need to wear is a t-shirt and some comfortable trousers that will allow you to move easily, although ultimately you will want to buy a heavy weight black training gi.
Ten Acres Lane is a part of the Sports City development, Ten Acres Lane, Newton Heath, Manchester, M40 2SP.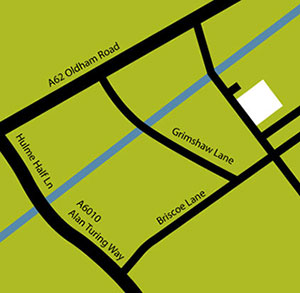 How to get there by bus: Piccadilly/Chatsworth House stop F, no.76/77 to Brisco Lane/Ten Acres Lane, approx. 5 min walk to centre. Or Piccadilly/Oldham Road, no.82 to Oldham Road/Ten Acres Lane, approx. 8 minute walk to centre