Classes
Dojo classes are held on Wednesday evenings at the Ten Acres Lane Sports Centre, Manchester.
19:00-21:00 Wednesday, Ten Acres Lane Sport Centre.

These are the essential classes and are suitable for beginners to experienced practitioners and typically consist of a warm-up, rolling, basic technique practice followed by one-on-one partner practice. Please feel free to join or watch a class, we welcome people of any skill levels including total beginners. Dojo classes cost £10.00.
To join the dojo training, all you need to wear is a t-shirt and some comfortable trousers that will allow you to move easily, although ultimately you will want to buy a heavy weight black training gi.
Ten Acres Lane is a part of the Sports City development, Ten Acres Lane, Newton Heath, Manchester, M40 2SP.
Junan taisho classes (body conditioning) are additional classes to help students with flexibility and fitness and are held on Sunday mornings via Zoom. Access is free if attending the dojo training or cost £4 for guests (contact Adrian to arrange access).
10:00-10:45 Sunday, Zoom.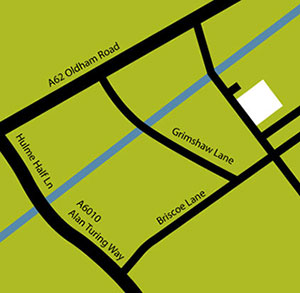 How to get there by bus: Piccadilly/Chatsworth House stop F, no.76/77 to Brisco Lane/Ten Acres Lane, approx. 5 min walk to centre. Or Piccadilly/Oldham Road, no.82 to Oldham Road/Ten Acres Lane, approx. 8 minute walk to centre